Village Northwest Unlimited is proud to announce that Mag Vander Wilt has received the 2020 Frontline Supervisor Community Builder Award.  Mag received the award, given by the Iowa Association of Community Providers, during a virtual ceremony held on Thursday August 27.  The IACP supports Iowa community providers so they in return can fully support Iowans in need of mental health and disability service.  Mag was nominated for this prestigious award by the Cabinet and Managers at VNU.  
Mag has worked for VNU for over 30 years, serving in both residential and vocational settings.  Today, Mag serves as the Community Program Director where she supervises VNU's Community Day Habilitation Program.  The program is made up of over 30 employees, providing services to nearly 70 individuals.  The program, Mag developed with her team, is a curriculum-based program.  The program has over 400 different curriculum topics or areas of interest that focus on community integration.  Many of these curriculums provide the consumers with the opportunity to get "inside" their community while getting "outside" of the classroom.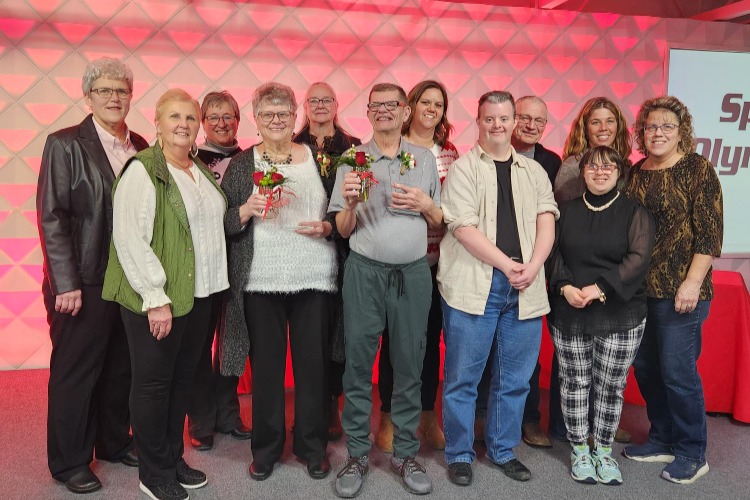 Mag's peers and Cabinet members had a great deal to say about why Mag was deserving of this particular award.  Some of the comments were:  Mag is not a supervisor who gives assignments to her staff and waits for the tasks to be completed.  She is hands on and is willing to help where needed.  She often will take a lead role in setting the standard for what is expected.  Mag believes with all her heart that the individuals served by VNU deserve to experience all of the best things in life.  Her passion for the persons served by VNU can be seen in the number of people Mag has recruited to work at VNU.  She has had countless numbers of friends, and even family (nieces and nephews) work and volunteer at VNU.  She is passionate, hardworking, dedicated and relentless in her pursuit of what is right for individuals with disabilities.