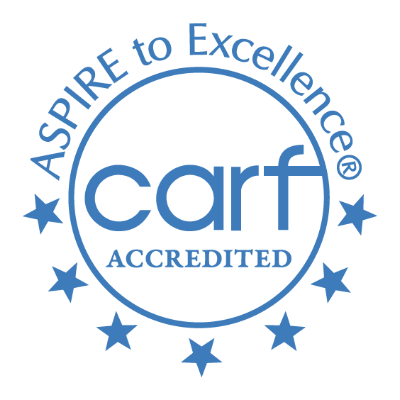 CARF Acceditation
CARF (Commission on Accreditation of Rehabilitation Facilities)-accredited programs and services have demonstrated that they substantially meet internationally recognized standards. CARF accreditation is an indicator that the organization has a strong commitment to continually enhancing the quality of life for individuals served, through a commitment to ongoing evaluation and improvement of services provided.

Village Northwest Unlimited has been accredited by CARF in the following services
Community Housing

Community Integration

Supported Living

Community Employment Services: Job Development

Community Employment Services: Job Supports

Community Employment Services: Job-Site Training

Employee Development Services

Organizational Employment Services

About CARF
CARF International accreditation demonstrates a program's quality, transparency, and commitment to the satisfaction of the persons served. CARF International is an independent, nonprofit accreditor of health and human services. You can learn more about CARF by visiting their website or by calling toll free (888) 281-6531.