Help provide a level of care that goes above and beyond what is expected.
Village Northwest Unlimited developed a special endowment fund in honor of VNU founder Robert "Bob" Hoogeveen and his wife Esther to reward and recruit high quality support professionals. Bob has always believed that hiring the very best direct support staff is necessary and vital. With your gift, we can continue to do so, providing residents a level of care that goes above and beyond what is expected.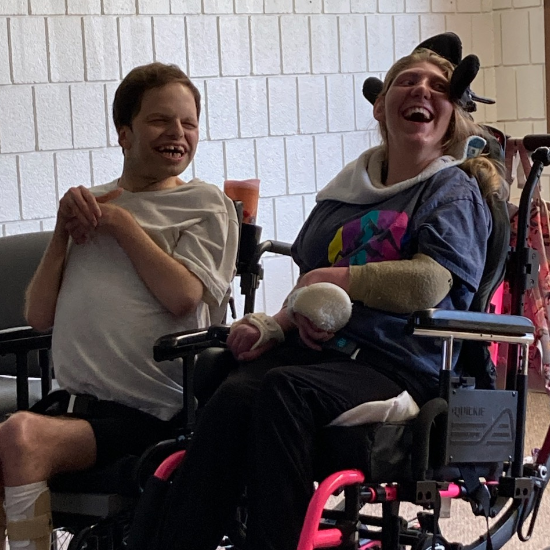 Your Gift Will
Contribute to the endowment's principle fund, turning your donation into a legacy that keeps giving forever.
Increase direct support professionals wages to be more competitive, decrease employee turnover and save thousands on recruitment, training and orientation costs.
Secure the future for our residents by having competent, qualified and caring direct support professionals.
As a donor to this endowment, 100% of your gift will go directly to Village Northwest Unlimited's direct support professionals, thereby directly benefiting our residents. Families, Village Northwest friends, corporations, estates and trusts are all invited to share our vision and goal by donating to the endowment. Every dollar will help us bring out the best in our residents by bringing the best direct support progessionals to VNU.
We can all give a legacy of growth. Please contact us today for more information and ways to help.