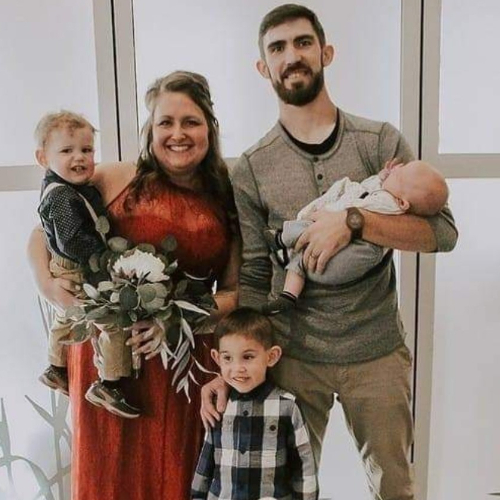 March 2019
Staff Person of the Month
Our Staff Person of the Month, Sherry Tifft, was born in Spencer, Iowa to Leonard and Naoma Schoof. She grew up as the youngest with siblings Sharon, Sandy, Sue, and Steve on a farm by Germantown and one of her special memories was learning to drive a tractor – at the age of 4!! After taking out 8 rows of corn, her dad decided she wasn't old enough yet! Vacation memories include spending the summers on West Lake Okoboji at Mom and Dad's cabin. Sherry's school years were spent in the Paullina Community School where she played drums in the band from 5th grade through 12th, and was involved in the marching band and cheerleading in high school. During her high school years, she worked at Brockmanns Fryers, Martin House (the local drive-in) and the Standard gas station where she pumped gas, changed oil, put in carburetor kits, and anything else they asked of her. After high school graduation in 1981, Sherry attended the LeMars Beauty College, graduating from there in September of 1982. She moved to Sanborn and worked at a beauty shop in Sheldon. Sherry's other past jobs include working at Aalfs in Sheldon and when the family moved to Dallas Texas for jobs, as a coordinator in a restaurant. When they moved back to NW Iowa, she worked as an in-home daycare provider, for 8 years as an associate in the special education room in the HMS middle school, and then at AMPI in Sanborn.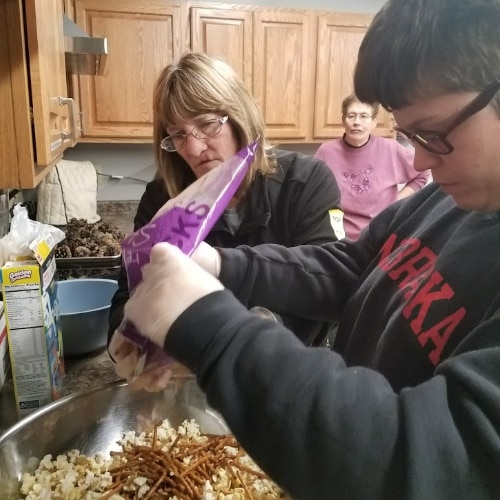 Sherry met her husband, Lyle at a dance at the old Liberty dance hall. Lyle has been a trucker for most of their marriage. They have two daughters: Montana, living in Urbandale and married to Mark with three children, Brooklyn, Colt, and Harper. Savannah, living in Milford, is married to Don and they have one child, Brevyn. They like to vacation together, with the Iowa State Fair as a favorite annual destination.
Sherry began working at VNU in 2011 when friends told her how much they love working here and she wanted something more meaningful. She first worked in a campus home (366) and then began with the Summit custodial department. Sherry enjoys the time she spends with residents. She serves on the safety team and because her job involves being in many different places, thinks this is a good fit to see what are the safety needs.
In her spare time, Sherry enjoys coloring, word searches, Suduko, and working in the garden. She hopes to continue working on the house projects she and her husband enjoy doing together.