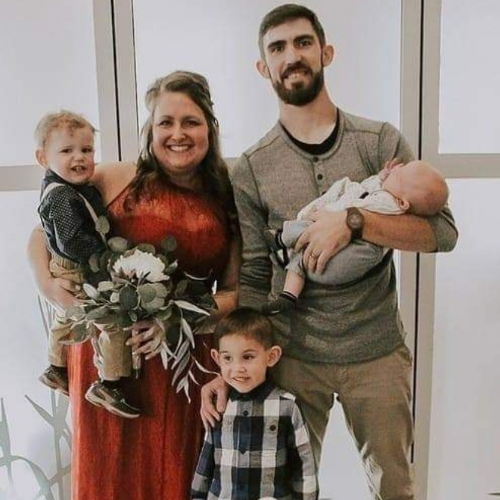 September 2019
Staff Person of the Month
Our Staff Person of the Month, Katie Lindemann, was born in Spencer, Iowa. She spent the first seven years of her life in Hartley, before her family moved to Grand Rapids, MI for a couple years. They then moved back to Ashton. Her parents are Robert and Shirley Klatt, and Katie has two brothers – John and Tim. Katie graduated from Sheldon High School. While in high school, Katie worked at the movie theater in town.
Katie started at the Village in 2009 at House 366. She continues in that position today as a Support Counselor. She enjoys working with the consumers and doing activities with them.
Katie's husband is TJ, whom she met thru her cousin, when they were in high school. They were married in 2007. They have three children – Tyrel is 16 and is involved in football and track and also works at HyVee. Keesha is 12 and is involved in dance and is going to be a 2nd degree black belt. Trey is 10 and loves basketball and video games.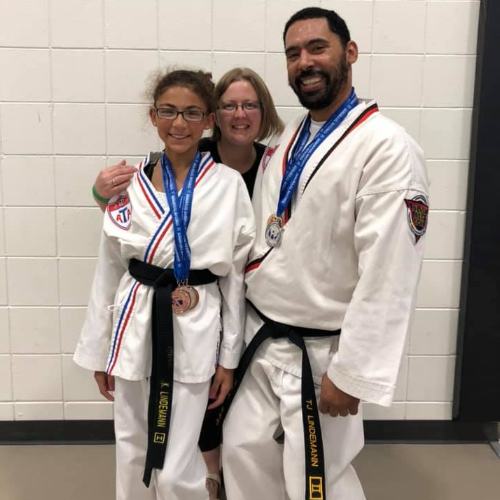 Taekwondo
The Lindemann family keeps busy spending time together at their children's sport's activities, dance and taekwondo. This summer they got away for a little while, to attend the World Taekwondo Tournament in Little Rock, Arkansas. They are also opening a Taekwondo Club in Spencer later this month. As you can see, Katie doesn't have a lot of free time, with the many activities her family is involved in!
Katie hopes, in the future to have more time to travel, when things slow down!
Thanks Katie, for sharing a bit of your life with us.