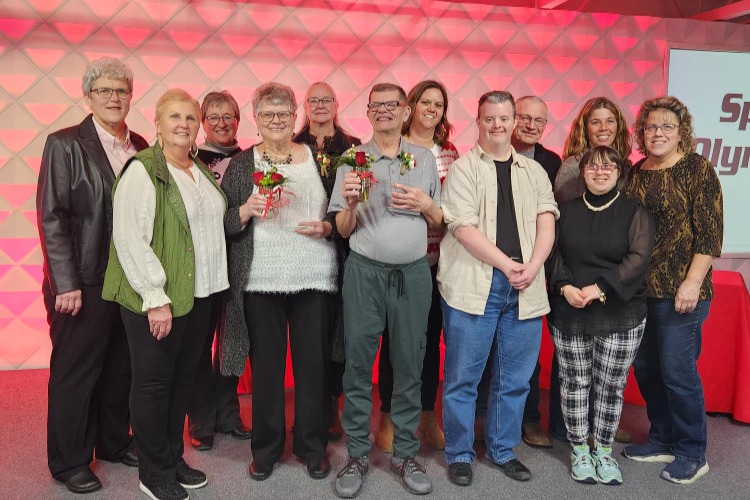 Village Northwest Unlimited is pleased to announce that Pam Ellis has joined the Village as its Autism Program Director.  In her role, she will be working to advance the mission of providing Purpose, Privacy and Dignity to those served by Village Northwest Unlimited and will be responsible for the Autism Community Transition program.
Originally from Hull, IA, Pam earned her Bachelor's degree from Dordt College in Sioux Center, IA.  She then went on to earn her Master's in Applied Behavior Analysis from St. Cloud State University in St. Cloud, MN.  Pam is a Board Certified Behavior Analyst with over twelve years' experience working with individuals with Autism.
"Pam's vast experience in helping people with Autism to have successful lives is exactly what we are accomplishing with our Autism Community Transition Program" says Barry Whitsell, President and CEO, Village Northwest Unlimited. "We are excited to have Pam join the Village team and lead our program and we know that with our partnership with Northwest Iowa Community College, Iowa Workforce and the Iowa Department of Vocational Rehabilitation we can bring significant life changing skill sets to individuals we serve."
Pam owned and operated her own consulting company, ABA Solutions by Pam Ellis, LLC in Morgans Point Resort, Texas before deciding to relocate back to Northwest Iowa. Her husband is currently deployed with the army.
Pam and her husband will be making their home in Sheldon.  Pam commented, "I am thrilled to have the opportunity to lead the Village's Autism program and bring my skills and training to this program.  I did an internship at the Village back in 2008 and to have the chance to come back now and be a part of the Village's Autism program is really exciting."
Village Northwest Unlimited is nationally recognized as one of the premier providers of services to people with intellectual and developmental disabilities, autism spectrum disorder or traumatic brain injuries.  Village Northwest Unlimited builds successful lives for 180 individuals by providing opportunities and choices in residential, vocational and social programs while fulfilling its mission of providing Purpose, Privacy and Dignity.
FOR FURTHER INFORMATION CONTACT:
Ryan Haack, Director of Development
Village Northwest Unlimited
330 Village Circle – Sheldon, IA 51201
712-324-5405 (office)
rhaack@villagenorthwest.org